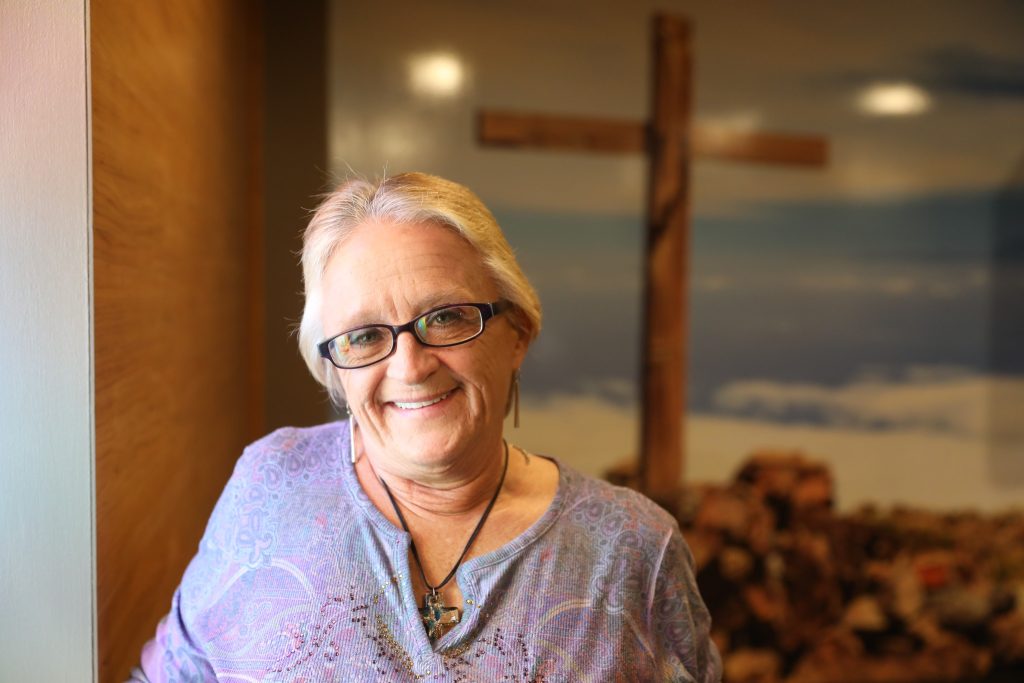 Of all the people whose lives have changed at Rockford Rescue Mission, I might be the first who's studying to be an archeologist. But really, all of us here are digging for buried treasure—treasure that no one has seen for a long time.
I smoked my first joint when I was 12, the same year my mom died from alcoholism. I was a foster child from age 8 to 18. By 19, I was using meth, and I also got into serious trouble with family. I spent 11 months at a mental health hospital in Iowa.
After that, I stayed sober for 20 years. I have two wonderful children who I'm so proud of. But eventually I got hooked back on drugs. I told God I was going to kick in His door and tell Him He was doing His job wrong. I wanted to end my life. Then I got a Facebook friend suggestion from the father of my firstborn child. He lives in Rockford; I hadn't seen him in 35 years. He asked how I was. I responded: "Do you want to come to Iowa and help me get off meth?"
It's a long story, but I came to Rockford to pick him up. We drove to Iowa for a family gathering that was really an intervention for me. As I brought him back home to Rockford, I told him: "If I go back to Iowa, I'm going to die."
"OK," he said. "Now I know my mission." And he brought me to Rockford Rescue Mission. I entered the Life Recovery program a month later. Soon after that, I found the greatest treasure of my life when I accepted Jesus as my Lord and Savior.
Now I've entered the Genesis Process. It digs deep into my life, even before so many tragedies sent me on a terrible course. Just like an archeologist, it knows where to look. You don't start to heal until you understand your story.