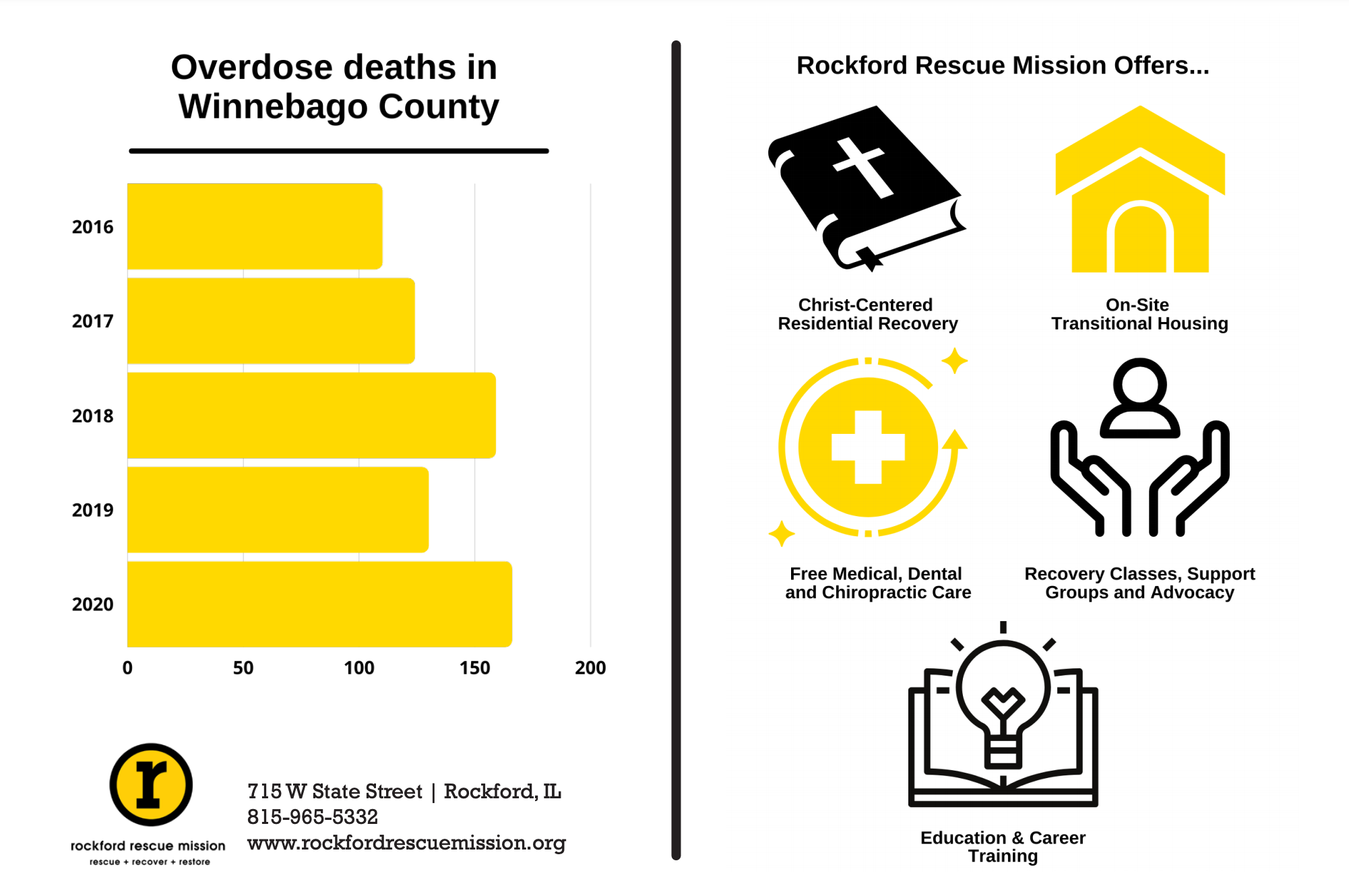 As the number of drug overdose deaths continues to break records in Winnebago County, Rockford Rescue Mission is asking for the community's partnership in directing people to its life-changing services.
The Mission is offering postcards outlining the comprehensive help available through its Life Recovery Program. Rockford Rescue Mission is a state-certified recovery home offering Life Recovery programs free of charge. The program, which has existed for over 20 years, extends help and hope to men and women in desperate circumstances such as substance abuse, domestic violence or other destructive lifestyles. The 9 to 12-month residential program provides the support necessary for recovery, restoration and physical and spiritual wholeness.
"So many grieving families have lost someone to an overdose," said Sherry Pitney, Rockford Rescue Mission CEO. "We believe this is a tangible way to fight this evil in our community by pointing people toward hope. Not only can individuals give cards to loved ones, we also hope that businesses, service providers and churches will place them prominently."
Michael, a current resident of the Life Recovery Program, says he no longer accepts labels that once defined him: criminal, gang member, drug addict.
"I'm grateful to God for working through these people at the Rockford Rescue Mission," he said. "I am learning not only about my addictions, but why I have them in the first place and how to overcome them. I'm grateful just to be here and to be given another chance."
The free postcards may be obtained in any of three ways:
More information: Abby Finley, Rockford Rescue Mission, 815-965-5332 or abbyfinley@rockfordrescuemission.org.