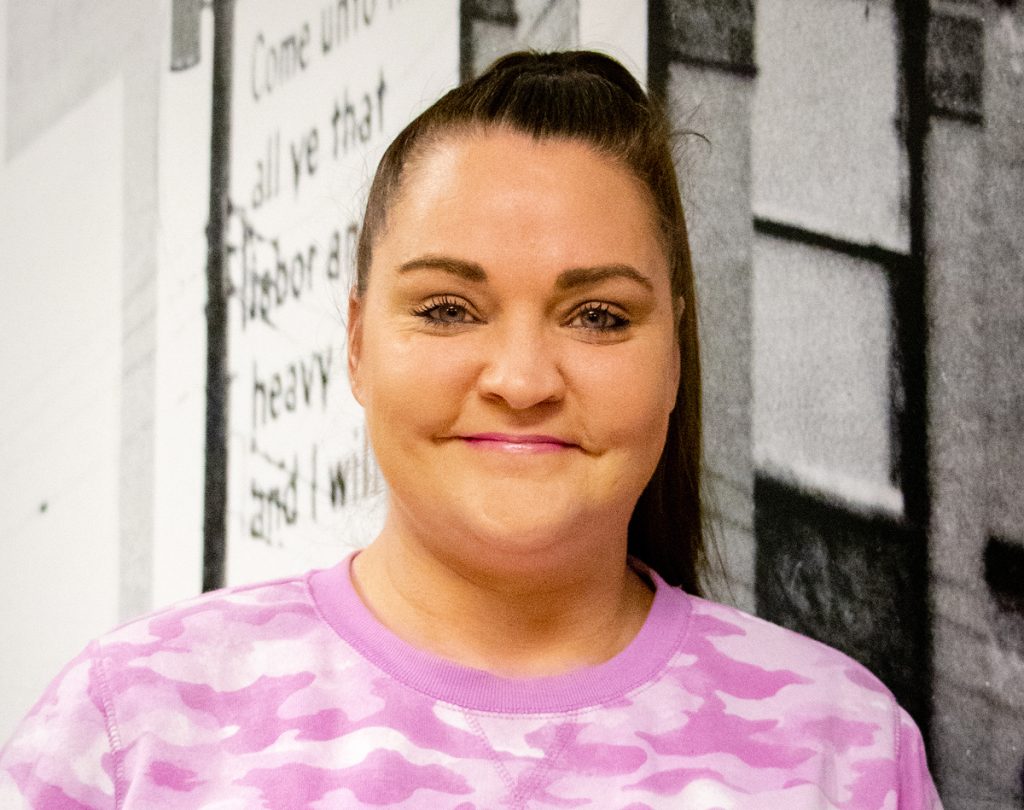 If it wasn't for Rockford Rescue Mission, I would probably be in prison today. Or worse.
I was there not long ago, doing 15 months for repeated DUIs. I struggled with drugs and alcohol most of my life, but my biggest downfall was alcohol. I have also dealt with depression my whole life. Whenever I would go off my meds, I drank and did drugs.
In prison, I told my aunt one day on the phone that I felt alone. "You're not alone," she said. "You have Jesus." It didn't help much at the time. I was mad at Him for the mess my life had become.
After prison, I fell back into some of the same things that got me sent there—heroin and crack. Soon I had no place to live and less hope than ever. I'm from here, so I knew about Rockford Rescue Mission. With nowhere else to go, I came to the door.
This place saved my life, and turned it around. I have made friends who I want to keep for the rest of my life—friends I can actually count on and trust, and I tell them how I'm feeling. At the Mission, I met lots of people whose lives truly had been transformed by the love of Jesus. After about a month and a half here, I asked some of the staff to pray with me so I could accept Him into my life.
To anyone whose life is as messed up as mine was, I would say come to the Mission. It will renew your life. It will restore you. It will get you sober. I wrote a letter to a woman I was in prison with, telling her I was in the program and that it's faith-based. I told her she needs to start reading her Bible and applying it to her life. Jesus really is the ultimate answer.