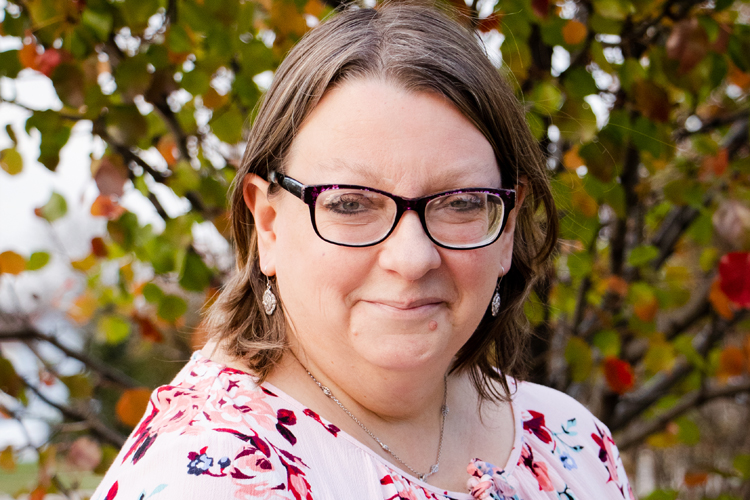 When I came to Rockford Rescue Mission from Minnesota, I was not a happy person. Ask any of the staff or the other residents. I was angry at the world. My problem wasn't drinking or drugs or any of that stuff. It was anger from the way I was raised and the legalism that formed my childhood.
That anger chased me my whole adult life. I have never been able to keep a job, or an apartment. My parents are gone now, but my extended family tried many times over the years to find help for me. Nothing seemed to work. In 2021, they had finally had enough. A family friend knew about Rockford Rescue Mission because they were once a volunteer here. She called them and said, "I have a woman who we just don't know what to do with. She's a wonderful person. She just has a lot of anger and we want to find out what's causing that anger. Could we bring her there? Could you take her in and guide her?"
So they brought me here June 28, 2021. After a few rough months at the beginning, when I didn't want to be here, my whole demeanor has changed. I'm 59 years old, and I never thought in a million years that I could go from where I was to where I am now. But with the Mission's help, it has happened! God keeps giving me little pushes, having me take baby steps. I graduated from the program and now live in the Mission's transitional housing. I still go to the classes that the other girls go to, just to show them that I'm no better than they are. I still make mistakes. I am still learning. I don't know how people manage to get through their life when they don't have Jesus.
I'm not saying this was easy. It wasn't. But I'm grateful for everything that the Mission has done, and is still doing for me.