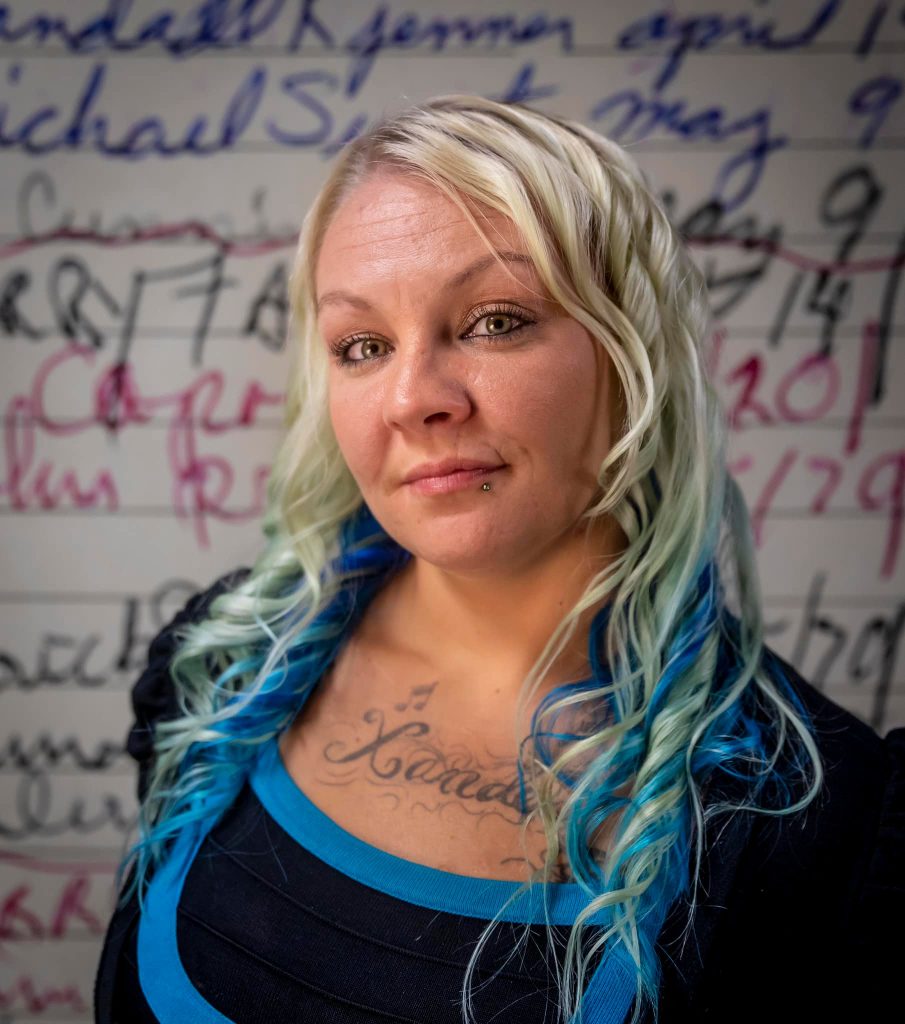 If you were to look up the term "rule breaker" in the dictionary, you'd probably find my picture. 
After I came to Rockford Rescue Mission, I printed all of the mugshots from my 36 times in the Winnebago County Jail. I keep them in a packet, as a reminder. I don't ever want to be that person again.
When I was 12, I got arrested for breaking into an elementary school. That was my first felony. It was also the year I started using drugs. From that time until now, age 30, I have been in jail, in prison, on probation or on parole every single day of my life.
Of the six times I've overdosed on opiates, the last one was the worst—because my 10-year-old daughter found me. DCFS took my kids the next day. Soon I was back in jail, and facing 14 years in prison. But the court system gave me a last chance, if I would come to Rockford Rescue Mission and enter the Women's Life Recovery program.
This is a safe place for me, and good things are happening. I haven't been able to call a place home in a long time, and never in my life have I been clean this long. But here, I've completed anger management classes and parenting classes. I'm working on getting my GED. And I have unsupervised visits with my two kids.
I have always had God in my life. I never doubted He was real. I just didn't go to Him unless I was in trouble. Today, my relationship with God has become much stronger. I feel calm for the first time ever, and can see a light at the end of this long tunnel.
In a few more months, God willing, I will get my children back, then get off parole and finally off probation. I want to get a good job. I don't know what God has for me ultimately, but I look forward to whatever it is. I couldn't do any of this without Him.