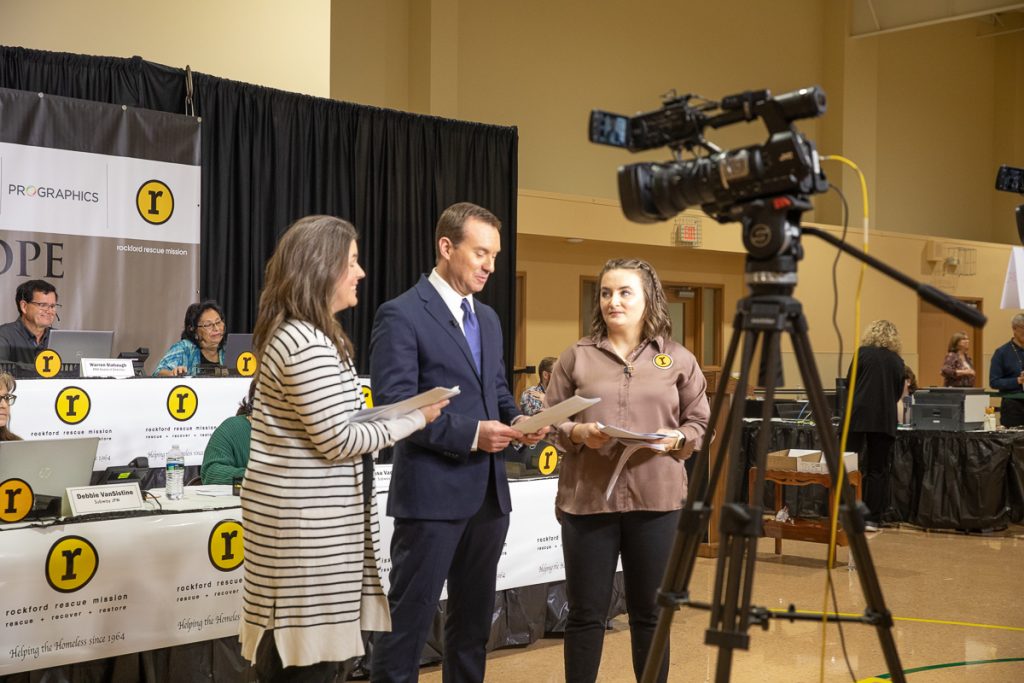 With gratitude to our community, we are thrilled to announce that the Jan. 26 Evening of Hope telethon raised $125,000 for Rockford Rescue Mission! This surpassed our goal of $120,000 and helps the Mission immensely as we extend help and hope to people who are hurting.
"Our heartfelt thanks go to everyone who gave," said Mission CEO Sherry Pitney. "This was our 25th annual telethon and each year we are overwhelmed by the generosity of our community. These gifts have eternal impact."
Special thanks to our event sponsor, Subway JPW and to the staff at WTVO for devoting airtime and producing another fantastic telethon.
Anyone still wishing to give can simply click the "Donate" tab at rockfordrescuemission.org.